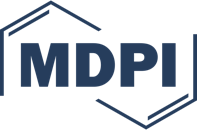 Are you interested in supporting scientists and other researchers to publish their latest results, have an eye for detail, and outstanding English editing skills? We are looking for meticulous and highly motivated people to join our team of English Editors and support our scholarly journals. This is a full-time, entry-level position located in our downtown office in Toronto, Canada.
As an English Editor, you will

Accurately edit scholarly articles, working to short deadlines and meeting work targets with a high degree of consistency;
Edit corporate material (e.g., announcements, flyers, or webpages) and support journal editors with English-related tasks;
Collaborate with other members of the editorial team and production team;
Work full-time from our Toronto office as part of dynamic and diverse team.
All editors undergo an initial probation period during which training is provided.
Requirements:
A bachelor or master's degree in any subject;
Advanced knowledge of English;
Experience in editing and writing;
Advanced knowledge of Microsoft Office;
Excellent self-organization, including meeting work targets;
Attention to detail;
Willingness to collaborate as part of an international team;
An interest in scholarly research;
A strong interest in working with research material.
Assets:
Previous experience editing, writing, or publishing scholarly content;
Knowledge of LaTeX;
Experience working in a research environment;
A Ph.D. or equivalent qualification. 
As a successful candidate, you will receive training in editing scholarly content and use of the MDPI style, and you will have the opportunity to develop your skills in one of the leading academic publishing houses in an international, friendly working atmosphere. This is a great opportunity to be part of a dynamic multinational company that offers competitive salaries and a range of career development options to talented, enthusiastic, and hard-working people. 
Diversity & Inclusion
MDPI provides equal employment opportunities to all applicants for employment, without regard to race, colour, religion, sex, national origin, disability status, gender identification, sexual orientation or any other characteristic protected by law in every location in which we have offices. Thank you for your interest in applying to MDPI. We value diversity and encourage the very best candidates to apply.
About MDPI Canada
A pioneer in scholarly open access publishing, MDPI has supported academic communities since 1996. Our mission is to foster open scientific exchange in all forms, across all disciplines. We operate more than 200 diverse, peer-reviewed, open access journals supported by over 35,500 academic editors. We serve scholars from around the world to ensure the latest research is openly and broadly available.
MDPI is headquartered in Basel, Switzerland with additional offices in Europe, Asia, and North America. We are committed to ensuring that high quality research is made available as quickly as possible. We also support sustainability projects, with sustainability as a key theme in many journals and through the MDPI Sustainability Foundation.
Already working at MDPI Canada?
Let's recruit together and find your next colleague.